Virginia Constante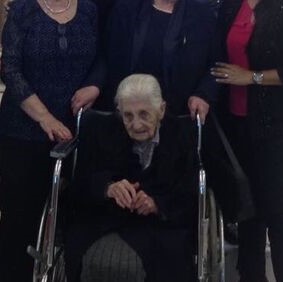 Date of birth: 10 July 1907
Age as of 27 August 2019: 112 years, 48 days

Virginia Constante was born Maria Virginia Constante Benitez on 10 July 1907 in Quero, Tungurahua, Ecuador to parents Nicanor Constante and Dolores Benitez.

She never married nor had children.

When Virginia was 18, she joined the Dominican Order, showing great spiritual strength and devotion to hospital patients and families living in poverty. Several years later, she became part of an apostolate, to prepare children and teens for their first communion. She did this for over 40 years.