Valesca Tanganelli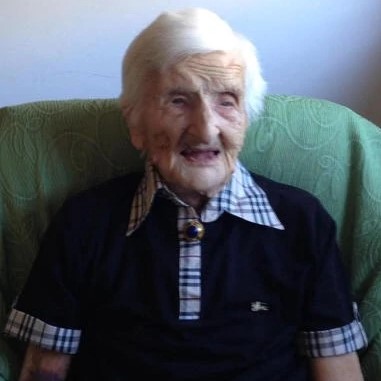 Date of birth: 7 July 1907
Age as of 27 August 2019: 112 years, 51 days

Valesca Tanganelli-Pirolo is an Italian supercentenarian whose age is currently unvalidated by the Gerontology Research Group (GRG). She is the third-oldest known living person in Italy.

Valesca Tanganelli was born on 7 July 1907 in Florence, Tuscany, Italy. After her graduation, she moved to Buggiano, Tuscany. Whilst there, she married Dr. Francesco Pirolo and had two children, Gioacchino and Daniela, with him.During the 1960s and '70s, Valesca was the headmistress and a professor at a media school, and was well-liked there. She later retired, and then enrolled in a university for the elderly. After Francesco's death in the late 1970s, she lived alone (albeit with a part-time caregiver) until her centenarian years, even though her children lived very close by.

Valesca had always been a football fan, this passion continuing well into her 90s. She never missed a single match, even as a nonagenarian. On her 110th birthday in July 2017, she celebrated with her family and an ice cream.