Marie-Florentine Jousseaume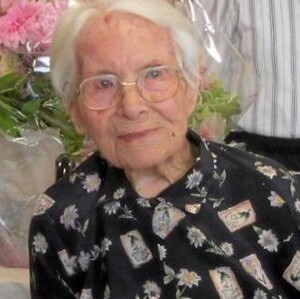 Date of birth: 17 June 1907
Age as of 27 August 2019: 112 years, 71 days

Marie-Florentine Jousseaume was born as Marie-Florentine Lamothe in Saint-Hilaire-le-Vouhis, Vendee, Pays de la Loire, France on 17 June 1907. She was the youngest of four children.

In 1928, Marie-Florentine married Arseme Jousseaume and had two children with him: Arsene (born 1930) and Yvonne (born 1932). The couple became farmers, and Marie-Florentine made butter to sell. In 1963, the couple moved to Chardonnay, Vendee.

Arseme passed away in 1990 after 62 years of marriage, leaving Marie-Florentine a widow. Two years later, Marie-Florentine moved into an annex of a residential care home and lived there until 2004, when she moved into the main building.