Steve Hill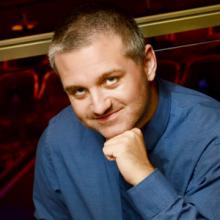 Steve serves on the LEAF Board of Directors and is the Editor in Chief, coordinating the daily news articles and social media content of the organization. He is an active journalist in the aging research and biotechnology field and has to date written over 500 articles on the topic as well as attending various medical industry conferences.

In 2019 he was listed in the top 100 journalists covering biomedicine and longevity research in the industry report – Top-100 Journalists covering advanced biomedicine and longevity created by the Aging Analytics Agency. His work has been featured in H+ magazine, Psychology Today, Singularity Weblog, Standpoint Magazine, and, Keep me Prime, and New Economy Magazine.

Steve has a background in project management and administration which has helped him to build a united team for effective fundraising and content creation, while his additional knowledge of biology and statistical data analysis allows him to carefully assess and coordinate the scientific groups involved in the project.

In 2015 he led the Major Mouse Testing Program (MMTP) for the International Longevity Alliance and in 2016 helped the team of the SENS Research Foundation to reach their goal for the OncoSENS campaign for cancer research.