eScent

Company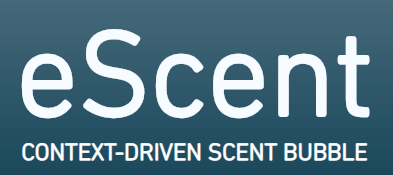 eScent® is a highly scalable platform technology that emits microdoses of mood-enhancing aromas at the right time, in the right place, depending on context.
eScent® Contextual Technology for innovations in sensing and dispensing fragrances for digital healthcare, wellbeing, fashion, fragrance, retail applications.
Founded by Dr Jenny Tillotson, Winston Churchill Fellow and Visiting Scholar at the Institute of Biotechnology, University of Cambridge.
Industry:
Preventive Medicine
Headquarters:
Cambridge, Cambridgeshire, United Kingdom
Employees Number:
Undisclosed
---
Register and Claim Ownership