BioScience Managers Limited

Investor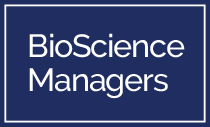 BioScience Managers Pty Ltd (formerly IB Managers) is a leading life sciences investment firm, headquartered in Melbourne, Australia. Established in 2003, BioScience Managers offers a global, multi-disciplinary team, bringing an international perspective together with the track record, networks and expertise required to convert that perspective into informed, high return investment decisions.
BioScience Managers Limited operates a high value-add model, providing assistance and supports to portfolio companies via global team and international network of independent industry advisors. With combined experience of over 170 investments, more than 40 IPO's reversals in Europe, the USA and Australia, and a diverse skill set specific to the bio-based industries, BioScience Managers Limited aims to provide investee companies with significant value-add over and above capital invested.
Invests into
Industry:
Regenerative Medicine
Headquarters:
Melbourne, Victoria, Australia
Investor Type:
Private Equity Firm
Investment Stage:
Private Equity
---
Register and Claim Ownership