AnyVision

Company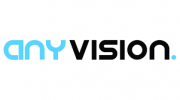 "Recognition and Authentication Solutions."

AnyVision offers a wide range of facial, body, and object recognition and related technologies for homeland security, defense, financial services, gaming, pathology, agriculture, and home applications. Its solutions are designed to function on any sensor with any resolution, and are proven to operate in real time and in real-world scenarios.
The company's smart binoculars and sights with thermal and night vision help to classify objects and identify targets. Combined with real-time alerts, these capabilities can effectively turn devices into visual targeting radar. Its drone-detection system uses thermal CCTV cameras to detect perimeter airspace intrusion at any time of day or night and in all weather conditions with no interference with RF/radar signals.
AnyVision's recognition technology is used to authenticate legitimate users and customers, detect targets, track criminals and terrorists, and locate missing persons in a wide range of settings, including banks, educational institutions, correctional facilities, airports, casinos, businesses, and special events.

Combating Coronavirus Pandemic:
AnyVision's solution helps address the Coronavirus Pandemic.
---
Investors