Life Sciences Switzerland

Non-Profits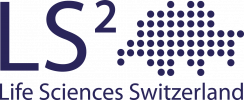 Life Sciences Switzerland (LS2) is a non-profit organization dedicated to advancing biological sciences within the Swiss Academic Community, and to addressing the social, ethical, and economic issues raised by the rapid progress of the biomedical and life sciences. LS2 sections: Molecular and Cellular Biosicences, Proteomics, Physiology, Autophagy, Cardiovascular Biology, Systems Biology, Microscopy.

LS2 founded around Prof. Eward Weibel as USGEB (Union of Swiss Societies for Experimental Biology) in 1969. In 2012, USGEB changed its name to LS2 (Life Sciences Switzerland) and in 2016, three of the founding societies (Swiss Society for Molecular and Cellular Biosciences, Swiss Proteomics Society, and Swiss Physiological Society) merged, making LS2 the largest Life Sciences Society in Switzerland.