Salignostics

Company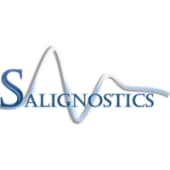 "Saliva-based Rapid Diagnostic Tests."

Salignostics is developing saliva-based rapid diagnostic tests (RDTs) utilizing a lateral flow immunoassay platform. The approach qualifies saliva for a variety of RDTs, including for pregnancy, ovulation, H. pylori, and malaria.
The company's platform comprises a toolbox of technologies that amplify saliva as a detectable body fluid by overcoming different chemical and biological saliva-related obstacles. Implementation of these technologies transforms saliva from a non-detectable to a detectable body fluid.
Salignostics is developing the PregKit, a saliva-based pregnancy test; MalKit, a saliva-based RDT for malaria; and PyloriKit, a saliva-based RDT for Helicobacter pylori infection.

Combating Coronavirus Pandemic:
Salignostics's solution helps address the Coronavirus Pandemic. Salignostics develops saliva-based rapid diagnostic tests and is currently said to be working on a test kit that will look for the virus in saliva (Hebrew link).