Veniti

Company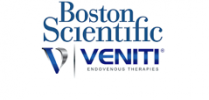 Veniti develops medical devices for the treatment of chronic venous insufficiency disease. VENITI is the first medical device company developing a suite of innovative technology and solutions that will provide comprehensive treatment across the venous disease continuum.
Venous disease refers to all conditions related to or caused by veins that become diseased or abnormal. This encompasses a broad set of maladies. The venous disease cycle begins when vein walls become weak or damaged, or the valves are stretched or injured, and can no longer prevent reflux (backward flow of blood). Once the veins lose their ability to convey blood without reflux, the progressive venous disease cycle has begun. This is commonly referred to as chronic venous insufficiency, or CVI. The blood will begin to back up into the peripheral veins, causing venous hypertension, potential thrombosis (clotting), and leading to even more damage of the vein walls and valves. This in turn leads to more reflux.
The VENITI team of experts in science, technology and business are currently developing the VENITI VICI VENOUS STENTВ® System. Through this, and other, innovative technology, VENITI will achieve results that sets it apart in addressing the challenges specific to the venous system and venous disease.