MountTam Biotechnologies

Company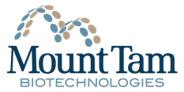 Mount Tam Biotechnologies is a specialty biopharmaceutical company focused on the discovery and development of novel mTOR modulators to address serious unmet need across a range of therapeutic areas. With a strong management team that brings the experience and expertise necessary to move novel compounds through discovery and through the clinical trials, Mount Tam is positioned to deliver on our mission of providing leadership in the field of mTOR modulators.
Combining our research collaboration with the world-renowned Buck Institute for Research on Aging, our proprietary discovery platform and our lead compound targeting systemic lupus erythematosus (SLE), TAM-01, Mount Tam brings a unique focus and value proposition to the biotechnology space.

Technology:
Geroscience - Nootropics
Industry:
Regenerative Medicine
Employees Number:
Undisclosed
Funding Status:
undisclosed
---
Register and Claim Ownership