ImThera Medical Inc

Company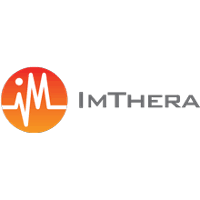 ImThera is a medical device company that has developed a neurostimulation implant for the treatment of Obstructive Sleep Apnea.
ImThera Medical designs and manufactures a fully implantable medical device for the treatment of Obstructive Sleep Apnea (OSA): the THN Sleep Therapy.
ImThera's sleep apnea implant delivers muscle tone to key tongue muscles during sleep, opening the upper airway and substantially reducing or eliminating OSA events.
The U.S. Food and Drug Administration (FDA) has approved an investigational device exemption (IDE) for the THN3 Clinical Study, which will evaluate the safety and effectiveness of this therapy for moderate to severe obstructive sleep apnea in individuals who are unable to comply or unwilling to try PAP therapy or other OSA treatments.

---
Investors