eBioscience

Company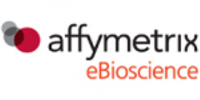 eBioscience is a research and diagnostic company that offers a wide range of antibodies, ELISAs, and proteins.
eBioscience is a world leader in immunology and oncology flow cytometry reagents. As a privately held company, eBioscience offers one of the worlds largest selections of antibodies, ELISAs and proteins for Life Science research and diagnostic.
eBioscience is the industry leader in reagent offerings for multicolor flow cytometry. They provide a comprehensive and innovative portfolio of antibodies, fluorochromes and reagents for immunology, oncology, cell biology, stem cell biology, and diagnostics. Often first to market with critical reagents, eBioscience develops greater than 800 new products for multicolor flow cytometry annually.
---
Investors
Headquarters:
United States
Employees Number:
1001-5000
Estimated Revenue:
$10M to $50M
Last Funding Type:
Venture - Series Unknown
---
Register and Claim Ownership