Quadram Institute

Research Labs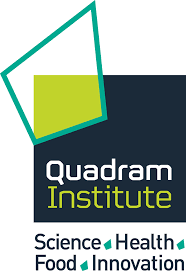 The Quadram Institute is a new £multi-million state-of-the-art food and health research and endoscopy centre.
Quadram Institute is engaged in fundamental and translational food and health research, alongside clinical studies and one of Europe's largest endoscopy centres, all under one roof.
It works with industry to become a leading international hub for food and health science, combining scientific excellence and clinical expertise, to deliver better patient care whilst accelerating innovation.
Headquarters:
Norvich, England, UK
Founded Date:
Undisclosed
Employees Number:
Undisclosed
Funding Status:
Undisclosed
---
Register and Claim Ownership