Solentim

company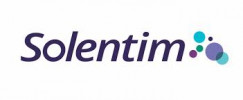 Commercial cell line development for biopharmaceutical production is a high value process that is intrinsically expensive and takes a significant amount of time.
Solentim is dedicated to the development of smart tools that shorten the steps in the upstream cell line development workflow and accelerate timelines.
Their products are the Cell Metric™ series for clone screening, growth and stability measurements.
Technology:
Regenerative Medicine
Industry:
Regenerative Medicine
Headquarters:
Wimborne, Dorset, United Kingdom
Estimated Revenue:
Less than $1M
---
Register and Claim Ownership