Becton Dickinson

Company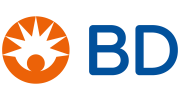 BD is an international medical technology company that drives progress for the world of health . BD aims to improve disease research, diagnostics, treatment and care for patients. BD is one of the leading providers of innovative technologies for patient and user safety, medical research and the clinical laboratory.
BD is one of the largest international medical technology companies committed to advancing the world of health through improvements in medical research, diagnostics, and patient treatment and care.
The company supports medical professionals in their daily work - with innovative technologies, services and concepts that help to improve patient care and everyday clinical processes.
---
Invests into
---
Investors