Perfectus Biomed

company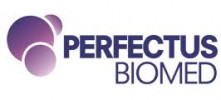 They are a microbiological services provider that provide our clients with a research based approach to microbiological testing, whilst recognising the client's need for a rapid turnaround and a personalised service. We specialise in bespoke assays with a primary focus on biofilm testing.
They appreciate that not all products are appropriate for standard testing assays and therefore we work closely with our clients to develop methods that are suitable for the testing of novel products.
They offer an extremely customer focused service that includes regular feedback, consultancy, method development and report writing. In addition we produce conference abstracts and posters based on the data we produce.