Patients Know Best

Company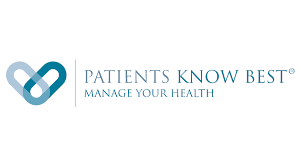 Patients Know Best is the world's first patient-controlled medical records system. It is a fully secure online tool which enables patients to better organise, manage and control their own health care provision – it also saves the time of physicians through allowing secure, online consultations.
Founded by Dr. Mohammad Al-Ubaydli, a physician, programmer and expert in IT in healthcare, Patients Know Best has won social enterprise awards for its focus on patient care. Patients Know Best's first customers include Great Ormond Street Hospital, St Mark's Hospital, Novartis and NHS South Devon. Patients Know Best integrates fully into the NHS secure network and is available for use by any patient with any clinician anywhere in the world.
Patients Know Best complies fully with UK NHS and data protection requirements as well as the EU data protection act and US HIPAA legislation for dealing with medical data.
Investors
Industry:
Personalized Medicine
Headquarters:
Cambridge, Cambridgeshire, United Kingdom
Employees Number:
101-250
---
Register and Claim Ownership