Orchard Therapeutics

company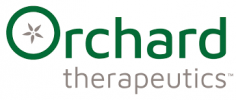 Orchard Therapeutics is a biotechnology company incorporated in September 2015 and dedicated to bringing transformative gene therapies to patients with serious and life-threatening orphan diseases. Our programmes will use the potential of ex-vivo autologous haematopoietic stem cell gene therapy to restore normal gene function in severe and life-threatening inherited disorders.
We work in partnership with the world's leading research centres to harness the life-giving potential of gene therapy. Our mission is to translate results from pre-clinical and early clinical research into commercially approved gene therapies for patients around the world.
Technology:
Regenerative Medicine
Industry:
Regenerative Medicine
Headquarters:
London, England, United Kingdom
Estimated Revenue:
$1M to $10M
Last Funding Type:
Series C
---
Register and Claim Ownership